I took a trip to my beloved Exmoor at the weekend to check out one of my favourite spots – Tarr Steps. Nearly a week ago, Storm Angus brought some serious rain (and snow) to the moor, and the resulting floods  managed to wash away part of this ancient clapper bridge.
The 50m (164ft) Grade I-listed bridge over the River Barle attracts thousands of visitors every year, and was no longer under water when I visited. However, the damage was clear to see, with giant slabs  from the bridge dislodged by the storm and shifted a good distance downstream. Some of them weighing up to two tons!
A short distance upstream, a stretch-cable flotsam barrier was clogged with broken trunks and branches, showing how much material the river was transporting when the flood was raging:
Only four years ago, £10,000 was spent to repair Tarr Steps following damage from another serious burst of flood water. In fact, the National Park Authority seems now resigned to the fact that"exceptional rainfall" could cause slabs to wash away "every few years".
Somerset County Council intends to put the bridge back exactly as it was, but will wait for a few months until threats from further floods have diminished.
Meanwhile, in another part of Exmoor, natural flood defences, like allowing trees to fall into rivers, have helped protect buildings from Storm Angus. Success of such natural measures, like those evident near the village of  Bossington, coincided with revelation that such schemes receive no current government funding – despite ministers repeatedly backing the idea.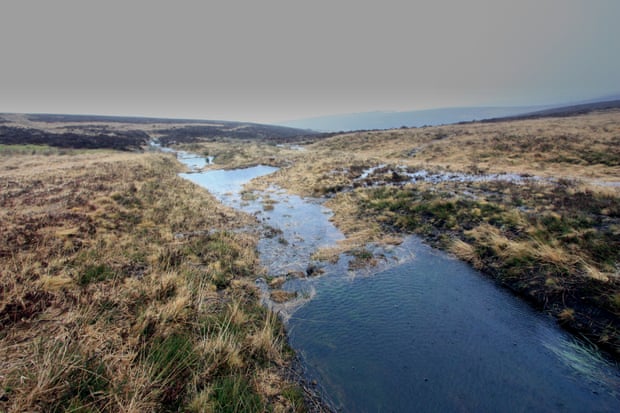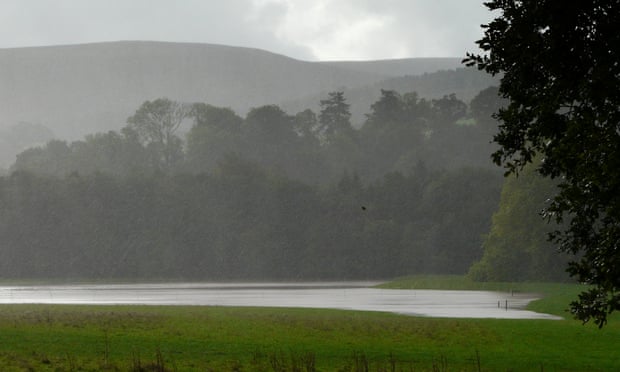 https://www.theguardian.com/environment/2016/nov/22/natural-flood-protection-defends-homes-against-storm-angus?CMP=twt_a-environment_b-gdneco